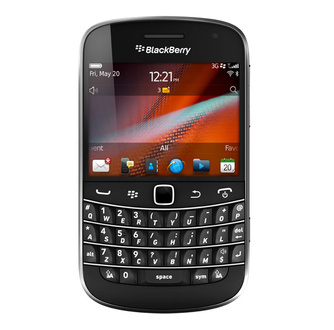 RIM has announced today that the U.S. Department of Defense has approved agency use of a number of BlackBerry 7 smartphones.
After successful testing by U.S. Army and Defense Information Systems Agency (DISA) sponsors and partners, the following phones are now listed on DISA's Unified Communications Approved Product List (UCAPL):
BlackBerry Bold 9900 and 9930 (touch screen with keyboard)
BlackBerry Torch 9810 (touch screen with slide out keyboard)
BlackBerry Torch 9850 and 9860 (full screen touch screen)
BlackBerry Curve 9360 (keyboard)
"The Army introduced a wide range of new apps and capabilities for their BlackBerry users last year, and these new BlackBerry 7 smartphones will now enable Army users, and all DoD users, to experience an even greater level of performance on new smartphones that include features such as voice activated universal search, Near Field Communications, Augmented Reality, and Social Feeds 2.0 just to name a few,"
says Scott Totzke, SVP, BlackBerry Security Group at RIM.
"RIM's unwavering focus on security and RIM's achievement of key security certifications including FIPS 140-2 validation and Common Criteria EAL4+ accreditation continue to be very important to many of our DoD and enterprise customers, but leveraging the full power of BlackBerry smartphones is also important as it helps them realize the full potential of their investment in the BlackBerry platform."