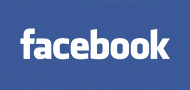 Facebook experimenting with premium posting.
The test lets users pay a small fee which will make information they post more visible to friends, family and colleagues. The test is being run in New Zealand, with Facebook saying they want to see if some users would be willing to pay a small fee to flag up their posts.
"We're constantly testing new features across the site,"
said a Facebook spokesperson
.
"This particular test is simply to gauge people's interest in this method of sharing with their friends."
The spokesperson said that different ways of highlighting posts were being tested, and for a range of different small fees. Payments are accepted via PayPal or Credit Card.
As Facebook continues to grow, revenue growth has slowed down and the firm is looking for ways to ensure it has the long-term ability to gain revenue. It announced yesterday that it will
launch a new App Center
that allows developers to sell games and other apps directly to Facebook users. It will take a 30 percent cut of revenue.