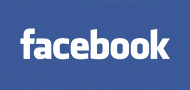 Facebook co-founder quits U.S. citizenship.
The news was reported by
Bloomberg
, based on an IRS notice from late April that contained a list of individuals who have chosen to expatriate.
Eduardo Saverin
has sold off some of his
Facebook
stake, and does not appear in IPO filings that list shareholders with more than 5 percent of the company. Still, Saverin's holdings are believed to be substantial, especially as Facebook's IPO values the company at up to $96 billion.
The IPO could leave Saverin with a hefty capital gains tax bill. In the United States, for those in the higher income bracket, there is a minimum 15 percent rate for long-term capital gains. Saverin
lives in Singapore
, where there is no capital gains tax.
Renouncing citizenship of the United States is an irrevocable act, according to the State Department, and it is a lengthy process that includes an appearance before a U.S. diplomatic official.