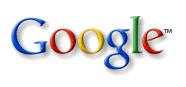 Google is on the verge of acquiring the Meebo social and messaging service.
If accurate, the price tag could be as high as $100 million, say reliable
sources
.
The company was created in 2005 as an instant messaging add-on for browsers and has been expanded to a "full suite" of social and mobile apps. More importantly, the apps are available to consumers and publishers, each with the intention of making online communication easier.
Meebo Messenger, a variant of the original add-on, still exists today. The company is currently creating a tool to "create an interest profile to get new and timely information about the things that matter to you."
The company has raised over $60 million in venture capital since its inception.