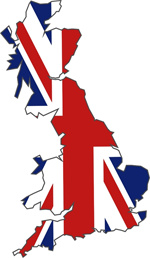 Police will retain data, even if suspect is released without charge.
The new system involves the use of terminals at police stations in 16 London boroughs. Police just need to connect a mobile device to the system and it can extract all the data. It will print out some information from the phone, and then store the total data digitally.
The
BBC is reporting
that police will retain this digital information even if a suspect is not charged with a crime. Predictably, this revelation has unnerved Privacy groups, who say it could infringe on the human rights of suspects.
"We are looking at a possible breach of human rights law,"
Privacy International
spokeswoman
Emma Draper
said.
"It is illegal to indefinitely retain the DNA profiles of individuals after they are acquitted or released without charge, and the communications, photos and location data contained in most people's smartphones is at least as valuable and as personal as DNA."
Police say that the data extraction will only be carried out if there is significant suspicion that the mobile phone may contain data related to a crime.
"Mobile phones and other devices are increasingly being used in all levels of criminal activity,"
said
Stephen Kavanagh
, Deputy Assistant Commissioner of the Metropolitan Police Service.
"When a suspect is arrested and found with a mobile phone that we suspect may have been used in crime, traditionally we submit it to our digital forensic laboratory for analysis. Therefore, a solution located within the boroughs that enables trained officers to examine devices and gives immediate access to the data in that handset is welcomed."