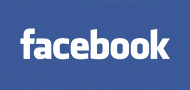 Official warns Facebook investors.
Thilo Weichert
, the data protection commissioner for the northern German state of Schleswig-Holstein, was quoted as saying that if European privacy protection authorities have their way, that Facebook's business model will
"implode."
He warned potential investors that Facebook's high valuation is based on practices that are
in violation of European regulations
that govern how business can utilize user data.
He is quoted as saying that it is possible Facebook will be ordered to stop transferring European user information to the United States.
In Facebook's own IPO prospectus, it warned potential investors that it is subject to complex and evolving laws and regulations regarding privacy, in both the United States and in foreign countries.