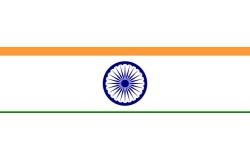 Anonymous attacks Indian government, anti-piracy organization.
Anti-piracy group
Copyrightlabs
won a court order that forced Indian ISPs and mobile carriers to block websites which allowed users to download Bollywood titles 3 and Dhammu. The order led to Vimeo, DailyMotion and The Pirate Bay
being blocked in the country
.
The order came into force in mid-May, prompting Anonymous to attack 14 separate government and political sites. Targets included the Indian telecoms department, electronics and IT ministry, supreme court and sites used by the BJP and INC political parties. The Copyrightlabs website was also forced offline.
Anonymous used
Twitter
to explain that the actions were retaliation for the censorship enforced in India.
The tactic had only partial success as most of the sites targeted soon recovered and were only offline intermittently.