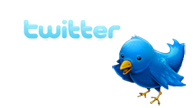 Twitter says it will honor users' request not to be tracked.
Many major web browsers, including
Mozilla Firefox
,
Internet Explorer
and
Apple
's
Safari
browser have a
'Do Not Track'
feature built in. If enabled, the browsers will send code to websites that are visited, designed to alert them that the user does not wish to have his/her data tracked.
Even though the Do Not Track initiative is heavily promoted by the U.S. Federal Trade Commission, it is still up to individual websites to choose whether to honor it or not, under current regulations.
Facebook and Google rely heavily on user data, and so neither honor Do Not Track requests. Twitter has moved to set itself apart from others by making it policy to honor requests by browsers not to record user data.
"As always, we are committed to providing you with simple and meaningful choices about the information we collect to improve your Twitter experience,"
Twitter
's Director, Growth and International,
Othman Laraki
,
said on Thursday
.
"For those who don't want to tailor Twitter, we offer ways to turn off this collection."
Google has said it will include Do Not Track in its Chrome browser very soon.