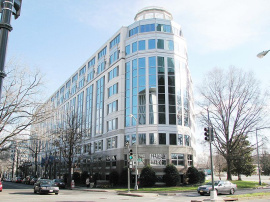 Motorola Mobility handsets infringe Microsoft patent.
The
U.S. International Trade Commission (ITC)
has found that several Android handsets made by Motorola Mobility violate a single patent held by
Microsoft
. A trade panel announced on Friday that Motorola Mobility smartphones will be barred from import into the United States.
The order has been sent to President
Barack Obama
, who has 60 days in which he can decide to overturn it.
The ITC has gotten many cases related to the import of smartphones, as manufacturers fight to get their slice of the growing pie.
The ITC did not say which Motorola Mobility handsets would be blocked from import into the country. Microsoft had requested that the following devices be stopped at U.S. borders: Atrix, Backflip, Bravo, Charm, Cliq, Cliq 2, Cliq XT, Defy, Devour, Droid 2, Droid 2 Global, Droid Pro, Droid X, Droid X2, Flipout, Flipside, Spice and the Xoom tablet.
"We hope that now Motorola will be willing to join the vast majority of Android device makers selling phones in the US by taking a license to our patents,"
a
Microsoft spokeswoman said
.
Motorola Mobility said it was disappointed with the decision by the U.S. trade panel, but that the decision would not have any near-term impact.
"We will explore all options including appeal,"
the company said in a statement.