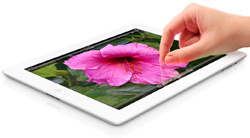 Apple still has to pay €900,000 fine.
The regional administrative court of Lazio has ruled to uphold a €900,000 fine against Apple Italy, Apple Italy Retail and Apple International Sales for misleading Italians about extended warranty, the
Financial Times is reporting
.
In Italy, sellers of electronics products are required to provide a two-year warranty by law. The country's competition authority fined Apple in December for allegedly duping customers into paying for an extended warranty that overlapped the two year warranty they were legally entitled to in the first place.
Specifically, Apple was fined €400,000 for failing to inform the customers that they had a two-year warranty, and a further €500,000 for selling overlapping warranty.
According to Apple's Italian website, any extended warranty purchased by customers in the country is in addition to the two-year warranty they have already.
Apple must now pay the €900,000 fine, or it can choose to appeal to the Council of State, Italy?s highest administrative court. For the sake of 900k, why bother?