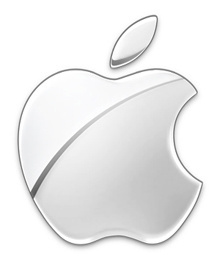 China Mobile may finally get iPhone.
The world's largest mobile operator - with over 660 million subscribers - does not offer the iPhone officially, like its two smaller competitors
China Unicom
and
China Telecom
do. They also miss other smartphones, such as the Samsung Galaxy S II, because of its 3G network, which is different from every other 3G network in the world.
China Mobile chairman
Xi Guohua
has confirmed that the carrier is in talks with Apple, however.
"We've been actively talking to Apple on how we can cooperate,"
he said
.
"I can't give you too many details, but I'd like to repeat that both sides do hope to boost our cooperation."
Over 15 million of China Mobile's subscribers use iPhone's that they sourced elsewhere, but they will only work on the provider's slower 2G network. The Chinese government tapped China Mobile to develop the country's own 3G network first, and the result was the
TD-SCDMA
standard, which is not used anywhere else.
This has had a negative long-term effect on China Mobile, because it has to heavily subsidize handsets that have chipsets which support the TD-SCDMA network. Meanwhile, its two smaller competitors have 3G networks that use the same bands and standards as the rest of the world, allowing them to offer popular smartphones. China Mobile still retains a 67 percent market share, but it is declining.
It is waiting on the Chinese government to approve the use of
Long-Term Evolution (LTE)
networks, which may make way for an official deal with Apple and the ability to offer other popular handsets, like Samsung's Galaxy smartphones.