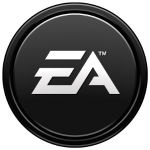 EA must defend itself in NCAA conspiracy lawsuit.
The lawsuit alleges that
Electronic Arts (EA)
is an active participant in a conspiracy to prevent college athletes from being paid for playing. Former UCLA basketball star
Ed O'Bannon
is leading plaintiffs in the case against the
National Collegiate Athletic Association
and its marketing company.
It alleges that the NCAA is violating U.S. antitrust law by forcing college students to sign away their rights to profit commercially from playing college sports, even after they have finished. They also accuse EA of profiting improperly from using their images and likenesses in its games.
The publisher had asked to be dismissed from the case, but a Judge has found
that such a dismissal would be improper
.
EA's licensing agreements with the NCAA
"can fairly be read to evidence a 'meeting of the minds' between EA and the other defendants not to compensate former student-athletes, where such a contract would interfere with the student-athletes' existing agreements with the NCAA,"
said U.S. District Judge
Claudia Wilken
in Oakland, California.
"Further, the agreements give broad authority to the (marketing company) and NCAA to inspect EA's financial records related to the products, allowing them to see that payments were almost never made to former student-athletes."