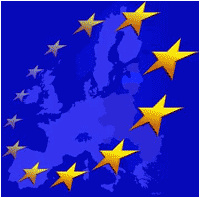 It's not clear whether Microsoft's European settlement covers tablets.
Mozilla Corp.
complained last week that
Microsoft
is giving its
Internet Explorer
browser preferential treatment on Windows RT, the ARM version of Windows 8 designed primarily for tablet PCs.
The operating system grants full access only to the Internet Explorer browser, cutting off other browsers from vital functions, according to Mozilla. Google has backed Mozilla's complaint.
While the European Commission (EC) is reminding Microsoft of commitments it made in a 2009 settlement, it is not clear whether those commitments ever extended beyond PCs. At the time, the Redmond-based software giant agreed to push out a Browser Choice screen to Windows users in Europe, after the European Commission found that the bundling of IE with Windows was anti-competitive.
Failing to stick to that settlement could result in a massive fine of 10 percent of the company's revenue.
"The Commission is aware of these allegations and will remain vigilant that Microsoft fully complies with its commitments under the Commission's 2009 decision on browsers,"
Antoine Colombani
, the Commission's spokesman for competition,
said yesterday
.
"This decision applies to Microsoft's Windows operating system for PCs,"
he added. So is a tablet a PC?