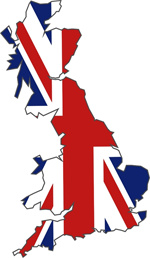 Government websites to miss government deadline.
All UK based websites have been given until May 26 to ensure that their visitors are able to give
"informed consent"
over cookies. Cookies store information that is required for some website functions, such as keeping you logged in to service.
However, tracking cookies can also be used to retrieve information about a users' web browsing habits. These cookies have been the target of an EU directive that aims to give Internet users more control over how their Internet usage is tracked online.
"As in the private sector, where it is estimated that very few websites will be compliant by the 26th May, so it is true of the government estate,"
a Cabinet Office spokesman
told the BBC
.
"The majority of department websites will not be compliant with the legislation by that date."
The
Information Commissioner's Office (ICO)
will not take any action against the websites that fail to comply, as long as they are
"showing a commitment"
to make the changes eventually.