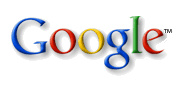 Frequent flashers rejoice.
Google Music
allows you to authorize up to ten devices to use with the service. That sounds like enough devices for most people, but there is one problem for users who like to flash custom ROMs on their Android phones.
Every time you flash a new ROM, Google will recognize the device as new. Once you hit the ten limit, you have no choice but to deauthorize devices, which isn't really a problem since there are now technically dupes on the list anyway.
However, Google recently attempted to enforce limits on the amount of times you could deauthorize a device within a year. This led to a lot of Android phone users getting a warning message that they had deauthorized too many devices and cannot do it right now.
After complaints from many Android phone users, Google has
reversed its decision
and now users will be able to simply deauthorize dupes on their list of devices as they had before.