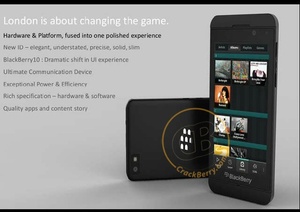 The BlackBerry Developer Team has announced today that PlayBook tablet owners will be getting an upgrade to the BlackBerry 10 operating system expected to hit later this year.
Unfortunately for current phone owners, the Team confirmed that anyone with a BlackBerry 7 smartphone will have to buy a new phone if they want the BB10 "goodness."

While the BB10 news is a positive for PlayBook owners, it comes with a catch. The update will not be released until after the first BB10 smartphone is released.

The much-anticipated OS will bring a better on-screen keyboard, a cascading user interface for multitasking and other features that should have been on past versions of the OS.

RIM says the new OS will be released in the fall.