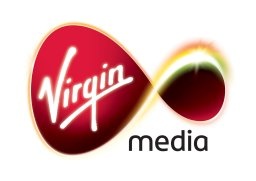 Virgin Media says UK government subsidizing BT.
Labour MP
Chi Onwurah
has attacked the coalition government's rural broadband plan, telling a the House of Lords communications select committee that the current system is skewed toward BT.
Virgin Media
has backed the comments made by the shadow business minister. UK counties have been allocated a share of £530m of government cash for broadband schemes. The counties aim to match the government funding and contract firms to roll out high-speed Internet access in the areas.
Contracts have been awarded in Lancashire and Rutland so far, both to BT. In some areas, BT is the only firm bidding for contracts, with rivals Fujitsu and Cable & Wireless withdrawing from the process in many areas. Virgin Media says it is not in the best interest of consumers for a single entity to win all contracts, and criticized the BDUK, the group that oversees the government's broadband strategy.
Virgin Media chief operating officer
Andrew Barron
said that some of the funds should be used to fund Wi-Fi and 4G networks in rural areas, but BT has said the closed nature of Virgin's networks exclude it from the process.
"BT would be more than happy to compete directly with Virgin for BDUK funds but we doubt that will happen. That is because Virgin have steadfastly refused to provide open wholesale access to their network - a key BDUK requirement - and because they have shown no interest to date in supplying rural areas with broadband,"
a BT spokesman
said in a statement
.
"This is in contrast to BT who offer broadband services on a wholesale basis to 99% of UK premises. Fujitsu have announced their intention to bid for funds and so there will be a competitive process. We are already seeing this in several parts of the UK."