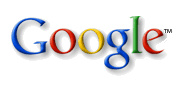 Google closes Motorola Mobility deal.
Google announced on Tuesday that it has officially acquired Motorola Mobility after clearing regulatory hurdles around the world. The web search giant paid $40 per share in cash. Google will run Motorola Mobility as a separate business to the development of its Android platform, which will remain open, while Motorola Mobility will remain an Android licensee.

Dennis Woodside has been announced as the new chief executive of Motorola Mobility, with Sanjay Jha stepping down from the role. Jha will continue to work with Google to help ensure a smooth transition.

"I'm happy to announce the deal has closed. Motorola is a great American tech company, with a track record of over 80 years of innovation. It's a great time to be in the mobile business, and I'm confident that the team at Motorola will be creating the next generation of mobile devices that will improve lives for years to come," said Google CEO Larry Page.



Dennis Woodside, previously served as President of Google's Americas region, praised the history of Motorola.

"Motorola literally invented the entire mobile industry with the first-ever commercial cell phone in 1983. Thirty years later, mobile devices are at the center of the computing revolution. Our aim is simple: to focus Motorola Mobility's remarkable talent on fewer, bigger bets, and create wonderful devices that are used by people around the world."