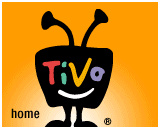 TiVo, Pace announce the XG1 for American markets.
TiVo and Pace announced a global partnership in February 2012, to develop flexible, advanced television solutions for operators. They have now announced the first product that comes as a result of that partnership, the Pace XG1 Multi-tuner Video Gateway.

It includes 6 video tuners, an integrated DOCSIS 3.0 modem, and at least 500GB of on board hard drive storage. It will utilize TiVo's whole-home capabilities, such as multi-room streaming and support for both traditional set-top boxes and IP devices as clients over MoCA, and support for TiVo's mobile and tablet applications.

"This partnership will make the TiVo experience easily accessible to more cable operators than ever before. It will provide operators a best-in-class advanced television solution that they can quickly and cost-effectively deploy and will serve as the gateway to a rapidly expanding choice of content across multiple screens through TiVo's whole-home solutions," said David Sandford, Vice President and General Manager of TiVo's Service Provider Business.



As previously announced, this initial offering will first be made available by Pace to cable operators in the Americas later this year. TiVo and Pace also expect to follow the XG1 with additional solutions for domestic and international operators soon after.