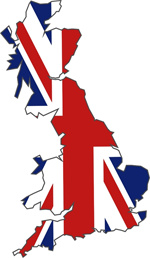 Freeview head calls on government to do more.
Next generation
4G
mobile services are expected to roll out in the UK over the next year. The head of
Freeview
in the UK has warned that millions of homes are likely to experience interference with their TV reception as a result, since the spectrum used for 4G will sit right next to that of Freeview.
"They are butted up against each other. As 4G services are launched next year there will be interference,"
said
Ilse Howling
, head of Freeview. Over 24 million households in the UK watch Freeview television, with half using Freeview as their sole TV platform.
Homes within 2km of a 4G base station are likely to experience reception issues, and will require filters or may even need to switch to cable or satellite. The cost of tackling the issue will largely be paid by mobile operators who take over the spectrum vacated by analog TV.
Howling thinks that the estimates of the cost are far too low, and called the on the government to make more funds available.
"It has set aside £180m - but we think it will actually cost £400m,"
she said
.
"It isn't fair. These people have bought into Freeview in good faith and are suddenly being asked to pay out around £100. For many Freeview viewers it is their only way of watching TV and we want to make sure their interests are looked after."