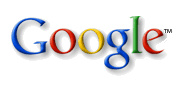 July deals patent blow to Oracle.
The California jury found that
Google
had not violated patents held by Oracle in elements of its Android mobile operating system. The same jury had previously found that Google was guilty of copyright infringement for parts of
Java
, but could not unanimously agree whether Google had a fair use rights to the material they used.
Google had denied all of Oracle's allegations, and questioned whether Oracle could even copyright certain parts of Java, an open source language.
Wednesday's verdict has put an indefinite hold on Oracle's pursuit of damages in the case. U.S. District Judge
William Alsup
is still to decide on several legal issues which will determine whether a potential retrial on copyright could unfold.
Jury foreman
Greg Thompson
told reporters that while the Jury had previously failed to reach a unanimous agreement on the fair use question, the Jury was
heavily leaning toward Google
, with a final vote 9-3 in favor of the search giant.