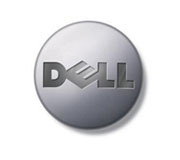 Despite its previous deal falling apart, it appears that
Dell
will complete their anticipated purchase of Quest, a security software maker.
Dell will offer $23-$26 per share for the software company, similar to the previous deal that fell apart thanks to Dell's awful quarterly earnings.

Back in March, Quest received a $23 per share offer from Insight Venture Partners. Quest did not accept the offer, however, saying during its shopping period it received multiple offers: "The alternative proposals are reasonably expected to lead to a superior proposal."

Dell has been actively purchasing software companies over the past year, making five high and low profile acquisitions including SonicWall and Wyse.

The company is also said to be in talks to purchase BMC Software with its $17.2 billion cash hoard.