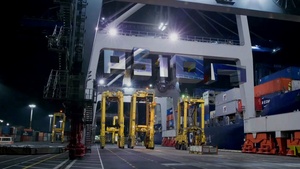 Motorola
Solutions has announced their acquisition of Psion, the designer and manufacturer of rugged mobile handheld computers for commercial and industrial applications.
The acquisition will cost Motorola $200 million, or 88 pence in cash per Psion share.

"Psion is a compelling opportunity to strengthen our industry-leading, mobile-computing portfolio with ruggedized handheld products and vehicle-mount terminals that will deepen our presence in the global markets in which we compete," reads the press release.

The company has 830 employees, "customers in more than 50 countries and delivered 2011 revenues of £176 million."

Adds John Hawkins, chairman of Psion: "The Psion directors are pleased to unanimously recommend this offer by Motorola Solutions at a price which offers a significant cash premium to both the current and recent market prices. Psion continues to successfully deliver on its strategy of introducing exciting new products while strictly managing the cost base. The offer by Motorola Solutions provides Psion's shareholders with certainty in an environment where certainty is in short supply."