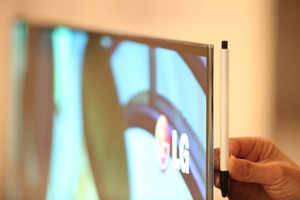 According to multiple reports,
Samsung
and
LG
employees have been charged with stealing OLED technology and info.
Former researchers at Samsung and executives at LG have been indicted, accused of leaking information related to the production of larger OLED displays. Allegedly, the Samsung researchers leaked the info in an effort to get jobs at LG.
OLED is still in its infancy for larger displays but is used in many smartphones,
smart
watches, tablets and other small form factor devices. OLED displays emit light rather than using a backlight, allowing for much richer colors, increased brightness and incredibly thin forms.
Companies like Samsung and LG have shown off the first large commercial OLED TVs this year, but with price tags upwards of $10,000, they certainly have not yet reached the mainstream.