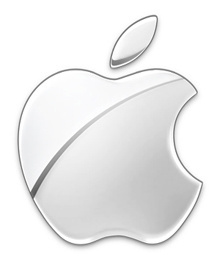 Apple
posted quarterly earnings today that completely missed analyst expectations, a rare miss for the company, although profits and revenue were still massive.
The company reported revenue of $35 billion and a net profit of $8.8 billion, compared to $7.3 billion and $28.6 billion during the same period a year ago. Analysts had been expecting profits near $10 billion and revenue above $37 billion.
Apple sold 26 million iPhones during the quarter, down substantially from the record 35 million sold during the first quarter. The drop makes sense as investors wait for the expected launch of the iPhone 5 in October.
CFO Peter Oppenheimer blamed speculation of the upcoming device for the shortfall: "Our weekly iPhone sales continue to be impacted by rumors and speculation of future products." The iPhone 5 is expected to have a 4-inch screen, quad-core processor,
LTE
and an improved display.
On the other end, iPad sales exploded, with the company selling 17 million during the quarter compared to 12 million in the first quarter. Mac sales declined, after posting moderate growth for the last two years, with the company selling 4 million units for the quarter.
Outside of the iPhone 5, there have been plenty of rumors that Apple is expected to jump into the 7-inch tablet market, with a so-called 'iPad Mini."