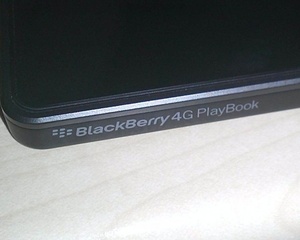 In a move that is destined to fail, RIM unveiled an upgraded version of its BlackBerry PlayBook, one that has 4G data support.
"We're excited to bring customers the first BlackBerry PlayBook tablet with support for 4G LTE networks,"
said David J. Smith, executive vice president of RIM's Mobile Computing division.
Launching in Canada next week, the device will also come with 32GB of internal storage. International launches, including the U.S., are expected in the coming months.
The company is said to have sold just 1.2 million PlayBooks since its launch in April of last year. That number is also buoyed by the fact that RIM had to slash prices from $500 to $199 to get them off shelves. By comparison,
Apple
sold 17 million iPads in the last quarter, alone.
RIM's 4G PlayBook will have all the same internals as its predecessor and run on PlayBook OS 2.0. There was no word on price.