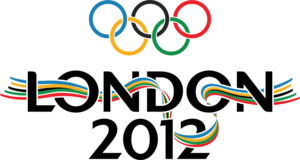 YouTube has released some data relating to the recently completed London Olympics.
The video sharing site played a large role in
streaming
around the globe, live streaming the games in 64 countries.
Additionally, it provided the infrastructure for NBC to stream the Games in the U.S.
The stats:
Around the world

Giving more people access to watch live and recorded events was key. Across the US and 64 countries in Africa and Asia you watched 231 million total streams. Of those, 72 million total streams came from IOC YouTube Channel.

At peak, YouTube delivered video for more than half a million livestreams at the same time. That's 5X the capacity of Wembley Stadium.

Live video looked better than ever before, with a 7X improvement in quality based on low buffering and high frame rates.

In the U.S.

We powered online coverage for NBCOlympics.com, delivering more than 159 million total streams.



Through NBC's native apps, 37 percent of views came from mobile devices, and more than half were in HD.

The U.S. Olympic Committee YouTube Channel shared behind the scenes video with more than 6.75 million views, and 50 YouTube Creators 'Invaded' London to show the full experience through their eyes.