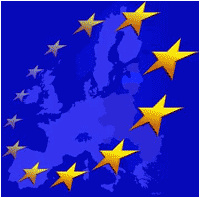 According to multiple sources,
Apple
and four major book publishers will let retailers like Amazon and Barnes & Noble to sell ebooks at a discount for two years if it will end the EU antitrust investigations against them.
The EU began an investigation into the publishers and their ebook pricing deal with Apple last December, claiming it hampered competition in on the continent.
Simon & Schuster, HarperCollins, Hachette Livre and Macmillan are the publishers in question.
Each of the publishers had agreed to deals with Apple in which the digital versions would sell for set prices on
iTunes
. The deals stipulated that other retailers could not sell the books for lower prices, thus forcing Amazon to bring prices up.
"The European Commission is market testing the commitments on an informal basis," added the
sources
.