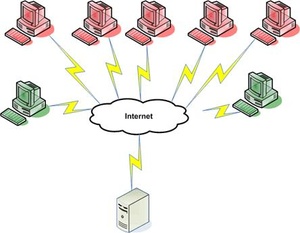 The websites of the Swedish government, their armed forces and the Swedish Institute were all temporarily knocked out today by large
DDoS
attacks.
Supporters of WikiLeaks founder Julian Assange took credit for the attacks, although it has not been completely confirmed.
Swedish Armed Forces head of digital media Niklas Englund said it was unclear to them where the attacks came from, but that access had returned to the site.
Assange has been at the Ecuadorian embassy in Britain since June to avoid being extradited to Sweden where he faces questioning over alleged rape.
The WikiLeaks founder
recently received
asylum in Ecuador, free of extradition, if he can get there.