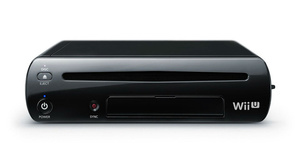 Nintendo
has confirmed that the
Wii
U will be region-locked, meaning no imported games.
If you purchase a Wii U title in a particular region, you have to play it in that region. Imported titles, for example a Japanese game, will not be playable on your new American Wii U.
Nintendo has long region-locked their consoles, including the Wii and
3DS
handheld.
The gaming company has priced the upcoming console cheaper for U.S. consumers than its home country of Japan. Set for release on November 18th, the base model will cost $300 while the deluxe edition will sell for $350 in the U.S.
The base model will include the Wii U console with 8GB memory and the Wii U GamePad in all white. The deluxe edition comes with 32GB and a GamePad charging cradle. Additionally, it will come bundled with the game NintendoLand.