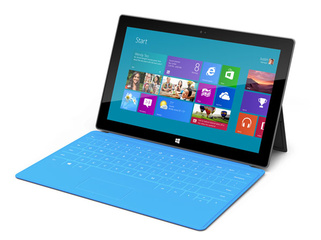 Just hours after revealing their first Windows 8 commercial, the company has released their first Surface tablet commercial, as well.
The software giant played the ad during the first quarter of tonight's Monday Night Football game between San Diego and Denver.

As reported, Windows 8, RT and Windows Phone 8 are expected to cost $1.8 billion in marketing.

The commercial mainly showcases the magnetic keyboard that was the highlight of Microsoft's Surface unveiling over the summer.