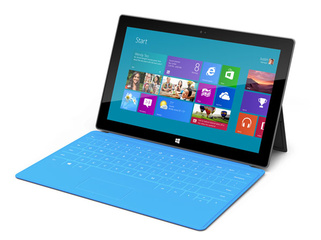 Microsoft
has sold out of its pre-order stock of the Surface tablet.
Earlier in the week, the 32GB model with no accessories sold out, moving to "3 weeks delivery" time.

As of this morning, all three models are sold out and showing 3 week delivery times.

For everyone who ordered before the sell out, you will receive your tablet on October 26th, but it looks like everyone else will have to wait.

Analysts expect Microsoft to ship between 3 and 5 million Surface this quarter, alone.