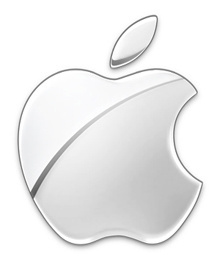 Russian Christians find blasphemy in Apple logo.
The Orthodox Christians apparently believe that the iconic
Apple
logo - an Apple with a bite taken out of it - symbolizes the original sin of Adam and Eve in the Bible. In fact, the Apple logo (and company name) is inspired by
Isaac Newton
, who became obsessed with gravity after an Apple allegedly landed on his head after falling from a tree.
Regardless of the facts though, there are reports that some Christians in Russia have even taken to covering up the Apple logo with images of the cross. Anti-blasphemy laws have been introduced in the Russian parliament, much to the disgust of more secular types in Russian politics and society.
Tensions in Russia between the Orthodox Church and secular elements in society have been escalating in recent times. One incident that gained international attention was the case of the
Pussy Riot
band, who staged a protest in one of Russia's main cathedrals, landing the band members in a whole lot of trouble.
Russian political party
Yabloko
may back Apple in any dispute with the religious orders
, or the state. The party (its name translates as
"Apple"
) has been a critic of what it sees as attempts to create a
"clerical-police state"
and to fuel conflict between the Russian Orthodox Church and secular civil society.