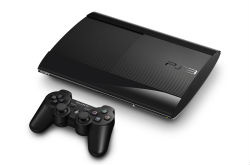 PS3 security suffers another setback.
Over the past few years, there has been several breaches of the PS3's security, which is geared toward controlling what can be run on the device. A few days ago, it suffered another big setback when a crew calling itself
"The Three Musketeers"
released the
LV0
keys into the wild.
The group claimed that the keys were
only made public
because another group was using the code to develop its own customer firmware (BlueDiskCFW) to sell.
According to reports, the keys may be used to decrypt future console updates in order to incorporate changes into custom firmware packages, or get around new security measures.
"You can be sure that if it wouldn't have been for this leak, this key would never have seen the light of day,"
the
group wrote in a note
with the release.
"Only the fear of our work being used by others to make money out of it has forced us to release this now."
What impact the new developments will have on the modding scene, or on the rate of PS3 game piracy, remains to be seen.
lv0 keys:
PS3DevWiki