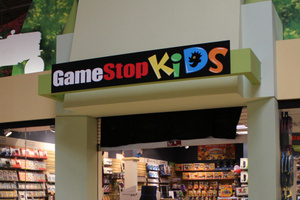 GameStop has
announced
a new store concept aimed directly at kids, or those that remain kids at heart.
The aptly named GameStop Kids will be rolled out to 80 malls around the U.S.
"We are always striving to make the shopping experience better for holiday gift givers,"
added Bob Puzon, GameStop's vice president of merchandising.
"GameStop Kids takes that one step further by having the hottest brands and products that people of all ages can love – from Star Wars and LEGO to modern favorites like Skylanders Giants."
Each of the stores will feature video games and accessories including toys and collectibles:
Skylanders: GameStop exclusive Golden Dragonfire Cannon Battlepack, additional characters, throws, backpacks, carriers and displays

Angry Birds: Angry Birds plush with sound effects, splat balls, mash'ems launcher pack, backpack clips, mugs and coming soon: Angry Birds Star Wars plush

LEGO: Lord of the Rings, Stars Wars and Harry Potter build sets along with Marvel character build sets

Star Wars: Two-foot plush talking Chewbacca, key chains, phone cases, banks and more
Minecraft: Minecreeper head, LEGO Minecraft Microworld and foam pick axe