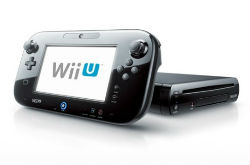 Iwata admits every game system will be sold at a loss.
Other
Nintendo
hardware, such as the
Wii
when it was launched, made a profit on every sale. The launch of the Wii U marks a departure from that comforting statistic.
"We had to book a loss on the hardware, which is currently in production and will be sold below cost,"
said Satoru Iwata, President of Nintendo
.
When the Wii was launched - whole six years ago now - Nintendo bragged about making a profit on every unit of the console sold, and on the sale of software, right from the launch day. It highlighted that as another area where its philosophy differs from the competition, with both the
Xbox 360
and
PS3
consoles selling at considerable losses at launch. In Sony's case, every PS3 represented a loss of $300 in 2007, but in 2010 the PS3 system became profitable.
Nintendo will have to focus on making money from the sale of software for the Wii U, and cutting its manufacturing costs in the long run.