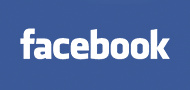 Paul Ceglia irks U.S. Attorney's Office in Manhattan.
He was arrested this morning and charged in a billion dollar scheme to defraud
Facebook
co-founder
Mark Zuckerberg
. Ceglia became famous overnight when he claimed that he possessed a contract signed by Zuckerberg that entitled him to a huge chunk of the giant social network.
The U.S. Attorney's Office in Manhattan is charging Ceglia with mail fraud and wire fraud, having allegedly
fabricated the controversial contract
at the center of his case against Facebook.
"Ceglia used the federal court system to perpetuate his fraud and will now be held accountable for his criminal scheme,"
Facebook and Zuckerberg's lawyer,
Orin Snyder
, said in a statement.
Ceglia was to appear in a Buffalo court today.