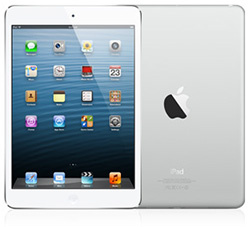 Sinofsky touts value of Windows 8 PCs, devices.
Steven Sinofsky
headed up the development of the
Windows 8
operating system, which officially launched this week, along with Microsoft's
Surface with Windows RT
tablet. It wasn't alone in breaking onto the scene however, as
Apple
launched its anticipated
iPad mini
earlier in the week, too.
Speaking with
AllThingsD
, Sinofsky explained that Microsoft and its partners work to bring down the cost of devices, so that a student, for example, can buy a Windows computer that will last them through their college life. He pointed to one Windows 8 machine in particular,
and said
,
"It's $279, here we are, talking about seven inch recreational tablets for $329."
Of course, while there are cheap PCs, laptops and such that run Windows 8 available, Microsoft's Surface tablet sells for $499, and if you want the optional cover/touch keyboard, it costs $599. When Microsoft launches the Surface Pro tablet next year, running the full Windows 8 operating system, it is expected to start at around $799.
Sinofsky may have been entitled to have a shot at Apple's latest tablet - which has received criticism for its price point elsewhere too - as Apple CEO
Tim Cook
didn't have a problem describing Microsoft's latest offering as compromised and confusing.