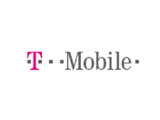 T-Mobile USA, the U.S.' fourth-largest carrier, has said today that it expects only three of the major carriers to make it into the future.
The carrier recently just announced a merger with MetroPCS that should be completed early next year.
Even with the merger, however, the company still trails the big 3 significantly. Verizon and AT&T have over 110 million subscribers each while Sprint has 56 million. T-Mobile with MetroPCS has about 39 million.
"A major part of our strategy is to drive some shift in share amongst the big four, and that's going to be the richest area we see with the greatest return,"
added CEO John Legere.
"There is a near- and medium-term opportunity for us to aggressively grow and take on share."
Legere also specifically named AT&T and Sprint when saying rival carriers have some "challenges with a limited
LTE
capacity."
More notably, T-Mobile Chief Operating Officer Jim Alling said an industry deal to consolidate the major carriers is likely into the future, but not during the tenure of President Obama.
"Is it possible that four major players could go down to three?"
Alling added
.
"I think that is possible, and likely in the longer term. I don't know how likely that is, based on the current regulatory environment."