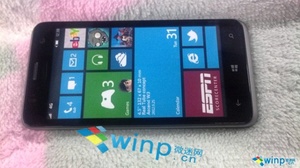 Although they have not officially announced it, pictures have leaked of the Huawei Ascend W2.
The phone will be the company's first running on Windows Phone 8, unless another rumored Huawei device hits first, the aptly named W1.
While details
are scarce
, the W2 has a 4.5-inch screen, measures 132 x 67 x 10 mm, has an 8MP camera, and is LTE-ready.
The phone is expected to have a higher-end dual-core processor.
Huawei is one of China's largest smartphone makers, but they have yet to break into the American market dominated by
Samsung
and
Apple
.