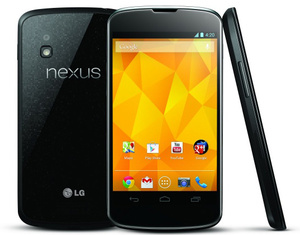 LG
has finally
explained
why its Nexus 4 smartphone has a dormant
LTE
chip that only works on certain bands.
Says the manufacturer:
"In order to provide the best possible specification for Nexus 4, LG utilised the same powerful Qualcomm Snapdragon chipset as can be found in its 4G LTE product, namely LG Optimus G.

"This powerful chipset is only available with a combined processor and modem and cannot be implemented separately. The modem contains 4G LTE capabilities but is only effective when combined with other essential hardware parts such as a signal amplifier and filter in order for it to work. It therefore cannot be upgraded to 4G LTE capability through software."
LG's statement seems to put to rest any hopes that a
firmware
update could give users access to 4G LTE speeds.
Well, that is unless
you are in Canada
.