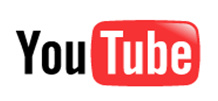 Google has expanded automatic captions to six new languages on YouTube.
Captions are obviously important to users browsing from a foreign nation, or those who are deaf or hard of hearing.
Starting in 2009, YouTube began automatically creating captions for videos in English, Japanese, Korean, and Spanish.
As of today, German, Italian, French, Portuguese, Russian, and Dutch users will have automatic caption support.
More information
here
: