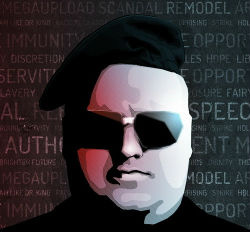 Earlier this week, a New Zealand court has ruled on rescheduling the extradition hearing for Kim Dotcom.
The hearing has now been pushed to August 2013, the second such postponement since his arrest.
Dotcom was arrested earlier this year when the U.S. and other nations teamed together to take down Megaupload, at the time the largest cyberlocker on the planet, accounting for a significant portion of the entire planet's Internet traffic.
The trial, which was set for August 2012 before being pushed to March of next year, would have been for extradition to the U.S. The New Zealand High Court ruled the FBI must "provide Kim Dotcom's lawyers with more of the evidence they had collected against him before he could stand trial for extradition," says
Ars
.
Dotcom is currently free on bail and is working on the new
MEGA
service, set for launch next month.