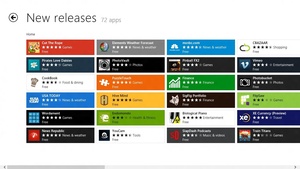 According to
MetroStore Scanner
, the Windows 8 Store has surpassed a new milestone.
Launched in late October, the operating system now has 35,000 native apps in its Store, built for the Modern UI. On launch day, the number was closing in on 10,000.

In just the last 35 days, the Store has seen over 14,500 new apps, showing a strong acceleration of 415 apps per day.

22,000 of the apps are available in the U.S., adds the research firm.

At the current rate, Windows 8 should hit 50,000 apps by the first of February.