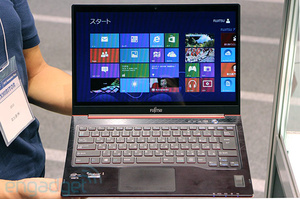 Fujitsu has joined in the group of companies claiming Windows 8 demand frankly, sucks.
President Masami Yamamoto said consumer demand for the new operating system has been "weak" and its own computer sales have been affected by the lackluster response.
The company had initially expected PC shipments to reach seven million units,
but has now been revised lower
to just over six million.
In recent weeks,
Acer
and
Asus
both made similar remarks, claiming the OS had not sparked PC sales as expected. Asus' CFO David Chang went as far as to say
"demand for Windows 8 is not that good right now."
Asus and Acer are two of the five largest PC makers in the world, so the news is certainly at least somewhat troubling for
Microsoft
.