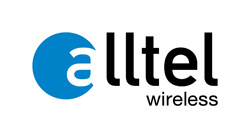 In a move to improve its coverage in rural areas around the nation, wireless giant AT&T has acquired Alltel's retail operations for $780 million.
Alltel, owned by Atlantic Tele-Network has about 585,000 paying wireless subscribers.
AT&T's purchase
includes all wireless properties, including licenses, network assets and retail stores, along with the subscribers.
The acquired network will cover about 5 million people in rural areas in Georgia, Idaho, North Carolina, Ohio and South Carolina.
Because the purchased spectrum is is in 700 MHz, 850 MHz and 1900 MHz bands, there should be no switchover issues for customers.