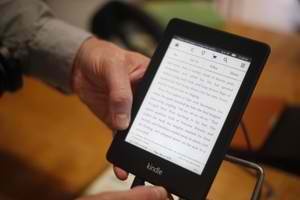 Amazon has announced that its latest e-reader is now available to 175 countries.
The Kindle Paperwhite, which includes a backlit-screen for dim light reading, and the Paperwhite 3G, can now be ordered from Amazon.com and shipped to the exotic locales.
For the time being, however,
only the ad-free versions
are eligible.
Until recently, there had been large delays in Paperwhite, but it seems that supply has finally caught up to demand enough so that international sales can begin.
The devices also have multiple languages including Brazilian Portuguese, French, German, Italian, Japanese, and Spanish.