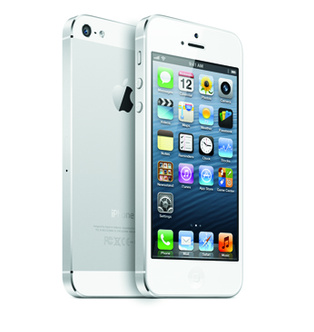 Apple hits No. 1 in U.S. for first time.
Data from
Strategic Analytics
showed that mobile phone shipments amounted to 52 million units in the United States in the last three months of 2012, about a 4 percent increase over the same period of 2011. However, the previous three quarters saw the market contract 16 percent as economic uncertainty and changes to upgrade policies from wireless carriers.
According to Strategic Analytic' report,
Apple
shipped 17.7 million mobile phones to snatch 34 percent of the U.S. market during Q4 2012, compared to 12.8 million units and a 25 percent market share in Q4 2011.
Apple pushed its
iPhone 5
heavily in the media, and Carriers offered relatively generous subsidies to help it along. Displaced from the top of the list,
Samsung
shipped 16.8 million units in the United States, claiming a 32 percent market share during the quarter, up from 27 percent in the same period of 2011.
The South Korean CE giant will take note of its overall 2012 performance in the United States, with 53 million mobile phones shipped compared to Apple's 43.7 million. Taking the entire year's performance, Samsung claimed 31.8 percent market share, compared to Apple at 26.2 percent.
LG
shipped 4.7 million units in Q4 2012, down from 6.9 million in Q4 2011 and saw its market share decrease from 13.7 percent to 9 percent.
More Information:
Strategic Analytics