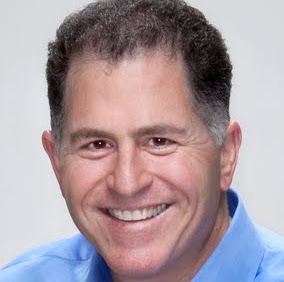 Deal done at $13.65 per share.
Dell's original founder, Michael Dell, wants to take the company into private ownership, joined by equity firm Silver Lake. Dell will put up some of his own money toward the deal, as will his investment firm MSD Capital, and Microsoft Corp. will also provide financing in the form of a $2 billion loan.

Four other banks are included in the deal, which is the largest leveraged buyout since the financial crisis hit more than four years ago.

Under the terms of the agreement, Dell stockholders will receive $13.65 in cash for each share of Dell common stock they hold, in a transaction valued at approximately $24.4 billion.

The price represents a premium of 25 percent over Dell's closing share price of $10.88 on Jan. 11, 2013, the last trading day before rumors of a possible going-private transaction were first published; a premium of approximately 35 percent over Dell's enterprise value as of Jan. 11, 2013; and a premium of approximately 37 percent over the average closing share price during the previous 90 calendar days ending Jan. 11, 2013.



"I believe this transaction will open an exciting new chapter for Dell, our customers and team members. We can deliver immediate value to stockholders, while we continue the execution of our long-term strategy and focus on delivering best-in-class solutions to our customers as a private enterprise," said Dell founder and CEO Michael Dell.

"Dell has made solid progress executing this strategy over the past four years, but we recognize that it will still take more time, investment and patience, and I believe our efforts will be better supported by partnering with Silver Lake in our shared vision. I am committed to this journey and I have put a substantial amount of my own capital at risk together with Silver Lake, a world-class investor with an outstanding reputation. We are committed to delivering an unmatched customer experience and excited to pursue the path ahead."

The transaction is subject to other customary conditions, including receipt of required regulatory approvals, in addition to the Dell stockholder approvals described above. The transaction is expected to close before the end of the second quarter of Dell's FY2014.