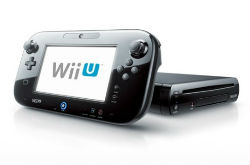 Wii U sales hit 3 million worldwide.
That isn't enough to satisfy
Activision
CEO
Robert Kotick
however (and not Nintendo either), who said that the publisher is
"somewhat disappointed"
with the start the Wii U has had.
He made his comments when responding to a question during a post-earnings financial call on Thursday. The question concerned the sales of Activision's
Skylanders
series on the Wii U.
Kotick said that with the lower-than-expected sales - combined with the target audience of 6-11 year olds for the Skylanders series - it is
"something we are concerned about."
Still, it is not all bad news at all for Activision, who reported $4.86 billion in revenue for 2012, with profit at $1.1 billion.